back
Laughing Stock Portfolio 2017
Canada, British Columbia
94
D
94 Points (Decanter (UK))
93
WA
93 Points (WineAlign)
92
WA
92 Points (WineAlign)
92
WA
92 Points (WineAlign)
92
WA
92 Points (WineAlign)
Data
| | |
| --- | --- |
| Closure | Cork |
| Volume | 750ml |
| Alcohol | 14.2% |
| Product Code | B008R00117 |
| UPC | 850451002104 |
| Inventory | In Stock (29) |
Owning & Enjoying
Tasting notes
Aromas of tobacco leaf, cedar box, leather and vanilla bean greet you. On the palette, this wine hints at blackberry, dark cherry with a touch of all spice. The bold tannins and balance of fruit and acidity will make this a great wine for ageing 7-10 years.
Cellaring
Enjoy through 2032
Press
David Lawrason. There is a lovely freshness to this otherwise big and serious merlot based red. It has fairly generous aromas of blackcurrant, violet, fresh herbs and very fine pointed oak spice. It is full bodied, a bit gritty and tannic, but nicely energized yet supple. The length is excellent. Age it about three years. Tasted October 2020
Michael Godel. It seems the whole portfolio is in this wine because there is just so much going on! The range of aromas and flavours vary all across the rainbow's spectrum and the sum of these parts put the big M in the more. Dark fruit, plenty of chocolate and florals that persist in spite of the generosity of wood. Then there is the dried tree pod fruit flower, like bokser or carob. So interesting and long too, which is a persistence that is more than welcome. Terrific estate grown (Naramata) blend and an exceptional vintage. Drink 2021-2025. Tasted October 2020.
Sara d'Amato. An ample, rich and lusciously concentrated merlot dominated Bordeaux style blend. Grapes are sourced from 3 acres of top estate fruit. Although the oak on the nose dominates, the palate is quite well balanced, generous and has integrated nicely over a short time in bottle. Complex and highly satisfying. Drink now to 2025. Tasted October 2020
John Szabo, MS. All Naramata fruit, merlot-based, this is a BC red in the forward, full, ripe west coast style, with ample smoky dark fruit, generous oak barrel influence and plush, supple tannins. It's a wine of immediate gratification and pleasure, though another year or two in the cellar, or even more, is not discouraged. Fine fruit density. Tasted October 2020.
Production
Appellation
BC VQA Okanagan Valley
Vintage Notes
2017 brought some wild weather. One of the coldest winters we've experienced in years gave way to a cool, wet Spring. Although there was flooding in the Okanagan, it was followed by 54 straight days with no rain. The hot, dry summer allowed fruit development to catch up from its late start and created smaller more concentrated grapes. Fall weather cooled down quickly, but we were able to bring in our fruit prior to any risk of frost. Overall, expect ripeness and weight to the wines, while still retaining bright fruit flavours.
Viticulture
Sourced from 3 sites on the Naramata Bench and from the Perfect Hedge Vineyard in Osoyoos.
Vinification
The 2017 vintage combines the five classic varietals: 48% Merlot, 32% Cabernet Sauvignon, 14% Cabernet Franc, 4% Malbec, and 2% Petit Verdot to create a multilayered, complex wine. Using double sorting tables to sort grapes first by cluster and then by berry allows us to put meticulous attention on using only the best grapes in our wines. The fermentation takes place in stainless steel tanks as well as in oak. Portfolio sees 20 months in French oak barrels with 48% new French oak and 52% second fill French oak.
Production Amount
32496
Producer
Producer Description
Laughing Stock Vineyard Founders David and Cynthia Enns led conservative, methodical, and calculated lives in the Financial Industry. In 2003, they followed their hearts, and bullishly invested everything into the wine industry. An emotional decision that their pinstriped peers thought was ... fiscally foolish, and financially unwise.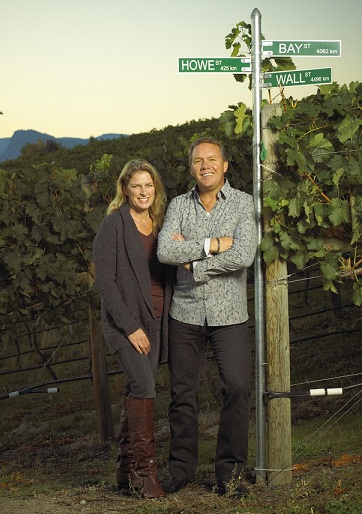 The Laughing Stock name may have unwittingly been conceived at this time. Heaven knows they heard the term over-and-over again from their colleagues on Bay Street and Wall Street. But this was a venture that had to be pursued, regardless of the dire financial forecasts. As David often said, "this is our 'vow of poverty".
For over 15 years, David and Cynthia grew the Laughing Stock Vineyards to the coveted and respected portfolio of exemplary wines that exists today. Highly acclaimed wines that have been twice awarded the Lieutenant Governor's Award for Excellence in B.C. Wine, the 2011 Syrah was named the Best Red Wine in Canada by Decanter World Wine Awards, and in October 2018, Laughing Stock Vineyards took home the top trophy for Syrah in the Six Nation Wine Challenge that awards only the top wines of the New World nations.
Today, while Cynthia and David are no longer involved in winery operations, they have left a formidable legacy, and commitment to excellence and passion for wine that continues to drive Laughing Stock Vineyards forward. It is our goal to carry on their vision to continuously explore and create the best wines that showcase our beautiful region.
Our vineyards
Naramata Bench Vineyard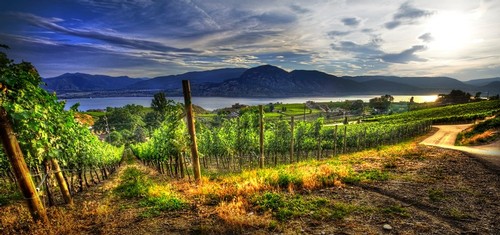 The estate winery vineyard is home to all the Bordeaux grape varieties (Merlot, Cabernet Sauvignon, Cabernet Franc, Malbec & Petit Verdot) that are included in the Portfolio flagship wine.
Perfect Hedge Vineyard - Osoyoos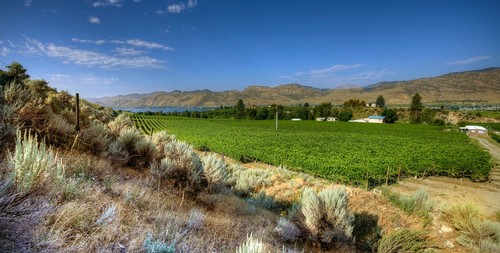 Home to Bordeaux varieties (Merlot, Malbec & Cabernet Sauvignon) as well as Viognier and Syrah (2011 Winner of Lt. Governor's Award of Excellence in BC Wines). Southwest exposure above Osoyoos Lake and in Canada's only desert makes this location ideal for the big reds.
Customer Reviews
Be the first to review this wine!